Participants must create and submit an original essay that responds to the following contest prompt:
In an era of ecological upheaval caused by human population shifts, development and climate change, we can no longer take for granted abundant access to water, our most critical natural resource. Our next generation of leaders will be charged with devising innovative and sustainable solutions to prevent what could become a catastrophic water crisis the world over, including here in the Delaware Valley.
In partnership with the Philadelphia Zoo, the topic of this year's Raju Foundation Essay Contest is water, and its importance to people and to wildlife.  With a specific focus on amphibians (frogs, toads, salamanders, etc.), Essay Contest participants are asked to write a persuasive essay identifying a water challenge facing our region, and articulating a realistic and innovative solution that could be implemented to positively influence that challenge.
The Essay Contest winner will be invited to the Philadelphia Zoo Gala to receive their prize and meet the Zoo's Amphibian Conservation Biologist, Dr. Carlos Martinez Rivera on October 4, 2018.
ELIGIBILITY
The contest is open to high school students in grades nine through twelve attending a public, private, parochial, charter or home school located in the tri-state area (Pennsylvania, New Jersey or Delaware); students must be under the age of twenty. The winner will be announced at the Philadelphia Zoo Conservation Gala on October 4th.
AWARD
The winner will receive a $10,000.00 scholarship toward his or her post-secondary education. In addition to the individual prize awarded from the Raju Foundation, the Philadelphia Zoo will provide up to $5,000 to implement the winning solution.
CONTEST REQUIREMENTS
Essays must meet the following contest requirements to qualify for competition:
Deadline: Sunday, February 25, 2018 (midnight).
Essays must be between 500 and 1,000 words in length.
All entries must be an original work and any resources must be clearly cited using MLA guidelines.
Type-written, double spaced, size 12 font.
All entries must be emailed as an attachment.
ESSAY SUBMISSION
Essays must be submitted electronically.  Submissions must be accompanied by the following information:
Full Name
Email Address
Phone Number
Mailing Address
School
Grade
How did you hear about the Essay Contest?
Email to: [email protected]
Subject line: Essay Contest Submission – [Last Name, First Name]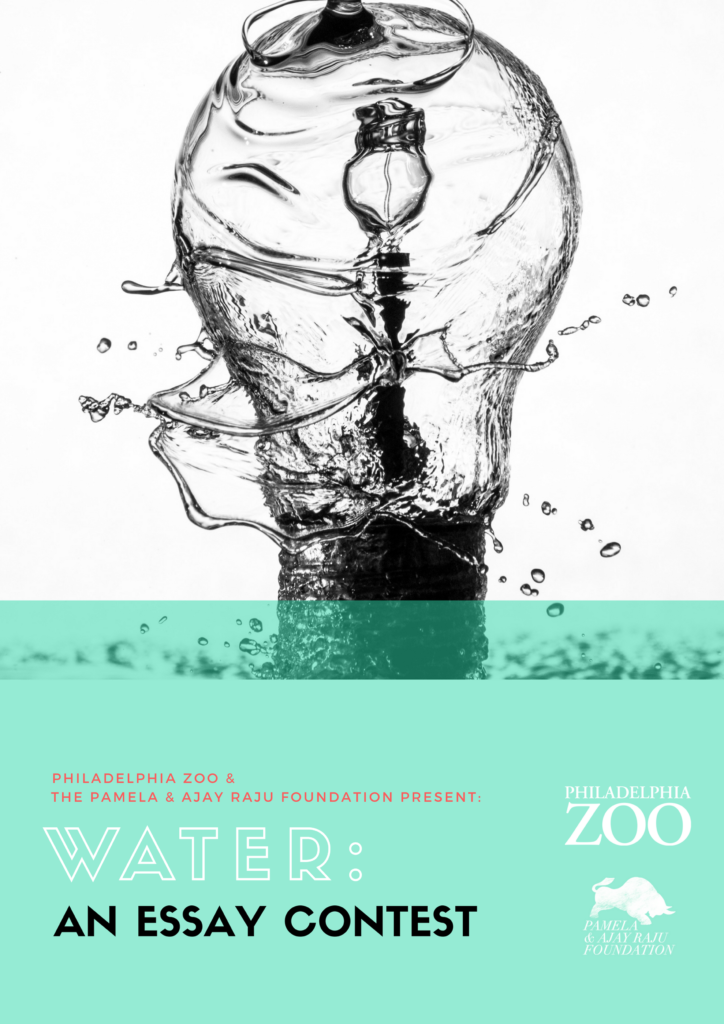 Share This Story