The Pamela and Ajay Raju Foundation successfully distributed the first installment of 100,000 face masks to a variety of super disseminators and community organizations in Philadelphia. Through a developing partnerships with PPE manufacturers both domestically and abroad, the Foundation is working to channel distribution networks through Philadelphia during this time of need. By collaborating with 6ABC and the School District of Philadelphia, the Foundation will distribute boxes of masks to frontline workers serving the most vulnerable Philadelphians.  The shipment was the first of many, and will benefit almost eleven organizations including Philabundance, the Food Bank of NJ, and the Urban Affairs Coalition.
Called to action, 2017 Germination Project Fellow Neetish Sharma negotiated our first partnership through a Stanford contact, Jack Yuan. Yuan's family runs Chizhou Tianchi New Materials Technology Co., Ltd, a non-profit PPE manufacturer. Foundation Chair Ajay Raju connected Sharma with Rob Davis, a trustee at White Rock Baptist Church, which has several streams of connections to communities of color throughout the city, and the Foundation dropped off the first 2,000 masks that same day.
With 98,000 masks still left to be donated, Raju partnered with 6ABC to identify communities in need of PPE. Now, through an ongoing partnership, the Pamela and Ajay Raju Foundation is working towards providing much-needed materials to community centers across the city.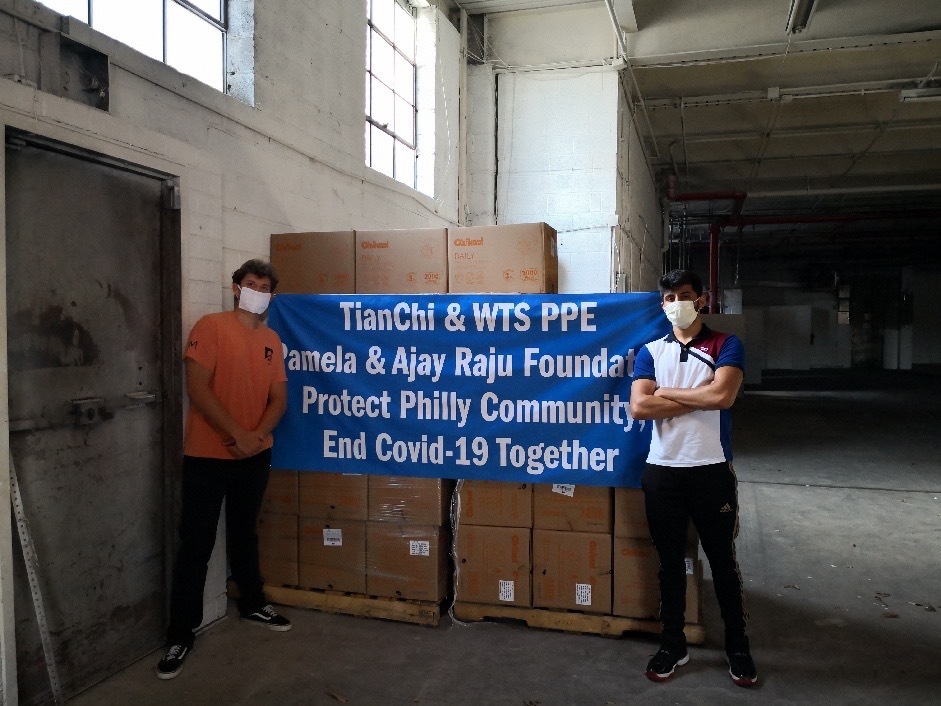 Share This Story