UNPRECEDENTED ECONOMICS
---
UNPRECEDENTED INEQUALITIES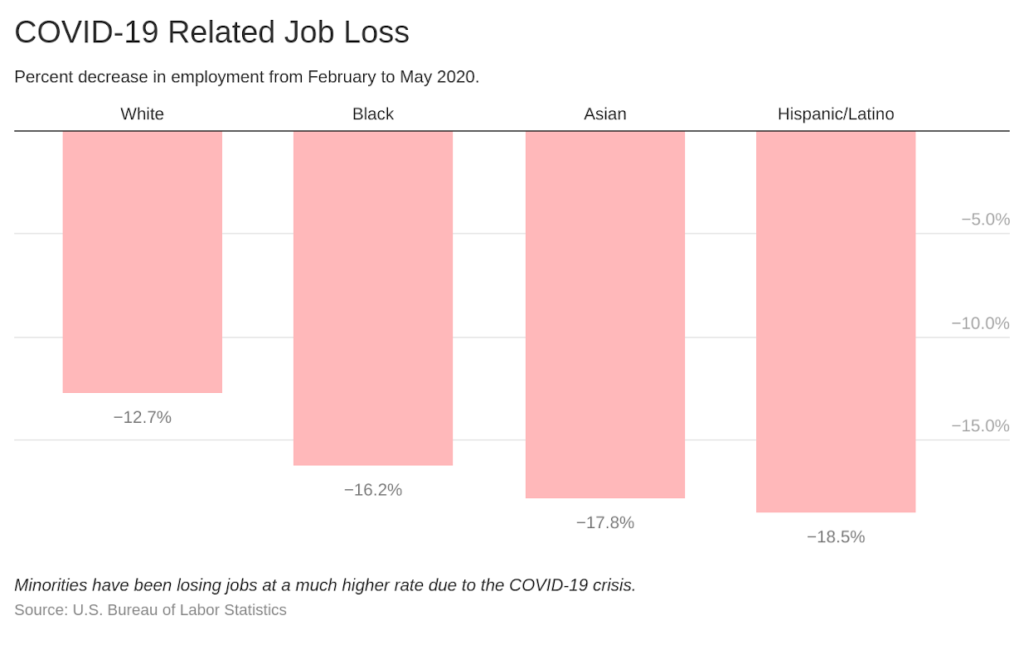 ---
African Americans have the highest number of COVID-19 cases. According to Johns Hopkins Bloomberg School of Public Health, African Americans with lower incomes are most likely to become ill.
---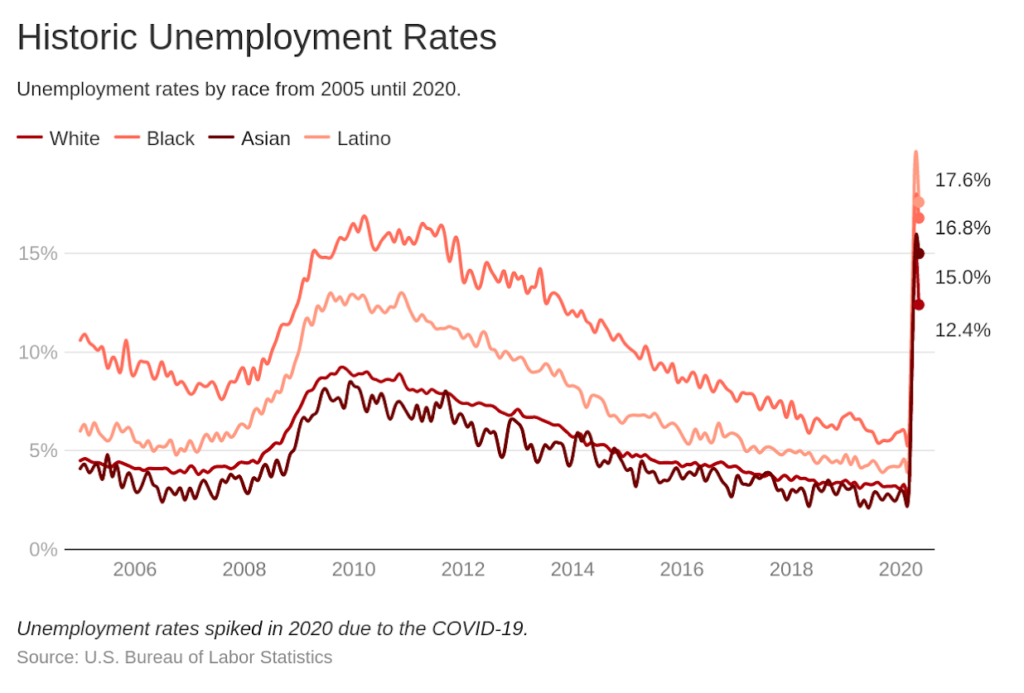 ---
You Need To Read: 

01 TREATMENT

A drug called dexamethasone — often used to treat rheumatoid arthritis, asthma, and some cancers — has been successful in the treatment of severe COVID-19 cases. Although the data has not been scrutinized, experts see initial promise.

02 TRACKING

Based on recent data, the FDA has revoked the emergency use of the anti-malaria drug hydroxychloroquine for COVID-19.

A "truly private chat app" — Signal — has seen an upsurge in downloads during the pandemic. As people spend more time online, and protesters seek secure means of communication, Signal provides an alternative to other communications platforms.

04 CORRELATION

Recent studies have suggested a correlation between obesity and COVID-19. This leaves the US, with one of the highest obesity rates in the world, particularly vulnerable.
Share This Story